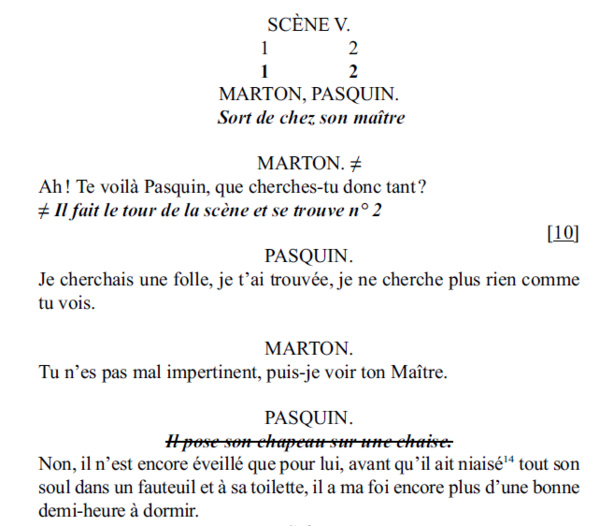 Trois comédies sont éditées dans la présente édition accompagnées de deux relevés de mise en scène : L'Homme à bonne fortune de Michel Baron, Le Joueur et Le Distrait de Jean-François Regnard. Les différentes versions montrent le rapport à un texte ancien ainsi que les enjeux relatifs à la problématique de la remise − c'est-à-dire d'une pièce entrée dans le répertoire qui n'a pas été jouée depuis un certain temps et qui peut bénéficier ou non d'une modification ou d'une nouvelle mise en scène. La superposition des relevés et les différentes strates de mise en scène formées par celle-ci, laissent apparaître clairement ce que peut être la génétique de la représentation.
* * *
This edition gathers three 17th-century comedies and two accounts of their productions by the Comédie-Française. It highlights how 18th-century theatre companies approached plays that had not been produced for a while – revealing the stage as a palimpsest and foreshadowing the inception of "modern" stage production.
* * *
Sabine Chaouche, maître de conférences habilitée enseignant à Oxford, est historienne du théâtre et plus généralement spécialiste de l'esthétique et de la pratique théâtrales. Elle est l'auteur de nombreux ouvrages sur le jeu de l'acteur des XVIIe et XVIIIe siècles parus chez Honoré Champion. Elle est la Directrice de la revue
European Drama and Performance Studies
publiée par les Editions Garnier et du magazine sur les arts du spectacle,
The French Mag
(www.thefrenchmag.com).