1. Qui a écrit
La Dramaturgie classique en France
?
a. René Bray
b. Jacques Scherer
c. Robert Garapon
2. Qui est l'auteur de
La Mise en scène contemporaine. Origines, tendances, perspectives
(2007) ?
a. Anne Ubersfeld
b. Jean-Pierre Sarrazac
c. Patrick Pavis
3. Qui a publié l'ouvrage collectif intitulé
Les Spectacles sous le Second Empire
(2010) ?
a. Jean-Claude Yon
b. Catherine Naugrette
b. Olivier Bara
4. Qui est spécialiste du ballet-pantomime au XVIIIe siècle et a publié une étude sur celui-ci en 2011 ?
a. Michael Hawcroft
b. John Golder
c. Edward Nye
5. Qui a reçu le Barnard Hewitt Prize pour son ouvrage
Women on the Stage in Early Modern France
(Cambridge, 2010), en 2011 ?
a. Michele Leon
b. Virginia Scott
c. Rebecca Harris-Warrick
6. Qui est l'auteur de
La Pastorale dramatique en France
(1905) ?
a. Jules Marsan
b. Jacques Morel
c. Jacques Truchet
7. Qui a publié une nouvelle édition du théâtre complet de Racine (1999) et de Molière (2010) chez Gallimard ?
a. Alain Viala
b. Gabriel Conesa
c. Georges Forestier
8. Quel ouvrage François Moureau a-t-il publié en 2011 ?
a.
Le Goût italien dans la France rocaille. Théâtre, musique, peinture (v. 1680-1750)
b.
Voyage et Théâtre
c.
Spectacle et économie à l'âge classique XVIIe-XVIIIe siècles
9. Qui a publié
The Theatre Industry in Nineteenth Century France
(1993) ?
a. Bary Daniels
b. Noel Peacock
c. Frederic William John Hemmings
10. Quand a été publié pour la première fois l'ouvrage de Paul Bénichou :
Morales du Grand Siècle
?
a. 1948
b. 1958
c. 1968
Réponse ci-dessous. Answers below.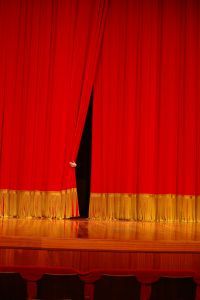 1. b
2. c
3. a
4. c
5. b
6. a
7. c
8. a
9. c
10. a