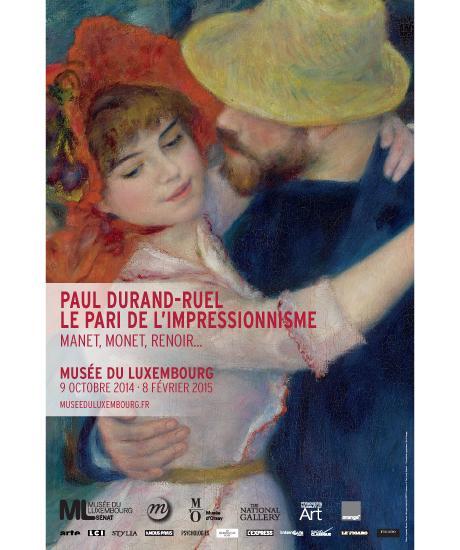 Danse à Bougival (détail), 1883, Pierre-Auguste Renoir © Museum of Fine Arts, Boston
Le Musée du Luxembourg présente la première exposition consacrée à Paul Durand-Ruel (1831 – 1922), le plus grand marchand d'art du XIXe siècle, découvreur des Impressionnistes et inventeur du marché de l'art moderne. Autour de Cézanne, Renoir ou Monet, le parcours réunit quatre-vingts chefs-d'oeuvre de l'impressionnisme et retrace le moment où une avant-garde artistique accède à la reconnaissance internationale sous l'impulsion d'un marchand passionné.

Cette exposition est organisée par la Réunion des musées nationaux - Grand Palais en collaboration avec le musée d'Orsay, la National Gallery Londres et le Philadelphia Museum of Art.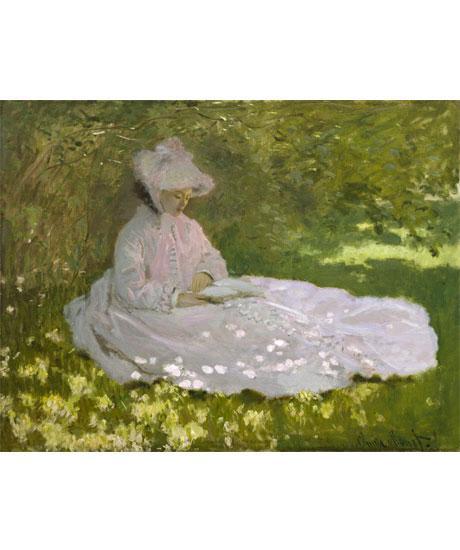 Claude Monet, La Liseuse, Baltimore, The Walters Art Museum © The Walters Art Museum, Baltimore
Ouverture tous les jours (à noter : il n'y a aucun jour de fermeture hebdomadaire)
Les mardis, mercredis, jeudis, de 10h à 19h
Les lundis et vendredis de 10h à 22h
Les samedis et dimanches de 9h à 20h
De 10h à 18h les 24 et 31 décembre
Fermeture le 25 décembre

Tarifs :

Plein : 13,5 €
Réduit : 9€