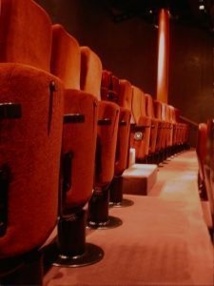 The OBU Theatre Seminar will be held this semester at the Taylor Institution Library, Oxford (room 2, from 5 pm).

Confirmed keynote speakers are:

- 5th March:
Jacqueline RAZGONNIKOFF (Comédie-Française)
"Une institution théâtrale spécifique : la Comédie-Française, de sa fondation en 1680 à nos jours"

-20th March:
Dr Jed WENTZ and João Veloso PAIXAO (Amsterdam Conservatory)
'Il se tuë: reconstructing the royal suicide scene from Batistin's Polidore'.

- 26th April:
Dr Roxane MARTIN (University of Nice)
"Pixérécourt: père du mélodrame?"

Gilbert BLIN
"The reflections of memory. Gilbert Blin presents a review of his staging work on early operas."

- 29th May
Dr Pierre BARON (University of Paris-Sorbonne)
"Louis Lécluze entrepreneur de spectacles".
Theatre seminar 1.pdf
(187.72 KB)