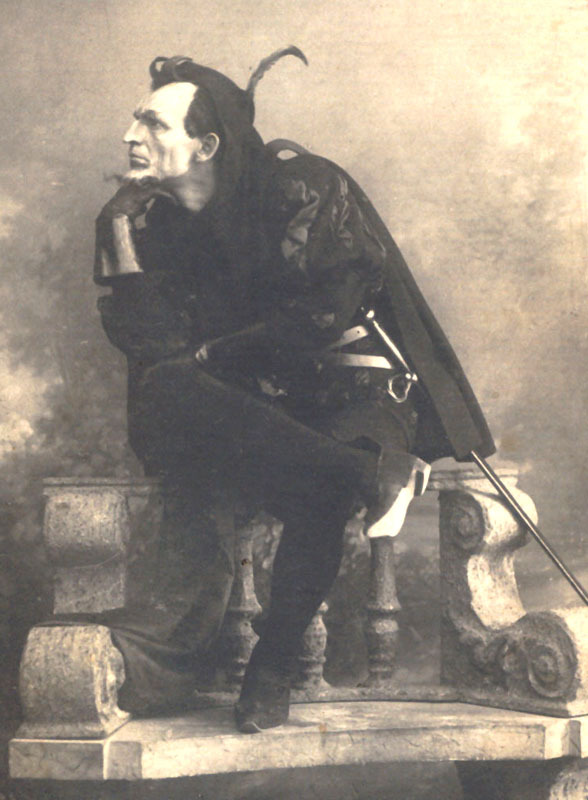 The interdisciplinary project Performing arts between dilettantism and professionalism (pArts) hereby invites paper proposals. At two preceding conferences, the project has explored the development of professionalism within the fields of music, theatre and dance in Northern Europe in the decades around 1800.
We have looked into the preconditions for the development of professional performers and the establishment of permanent institutions within the artistic fields in question. Also, we have investigated changes in repertoire supporting – and reflecting – this development, and looked into the role of the performing arts for the development of bourgeois culture, growing nationalism, and democratic practices.
Repertoire and artistic practices have been at the core of the project since its beginning. Especially, we have tried to reconsider some of the period's phenomena like theatrical and social dance, light opera and trivial drama – phenomena that to a certain degree have been marginalised in the Norwegian research tradition. We have been looking into what repertoire, which artistic practices and what kind of competences that really counted in this period, and how these preferences evolved and changed.
At the upcoming conference, we would like to pursue these scholarly questions, including how research about the artistic practices of the period can inspire and inform contemporary practices approaching the repertoire and genres of the late eighteenth and early nineteenth century. While "historically informed performance" is established within the field of musicology we would also like to encourage papers on how scholars and practitioners in the fields of dance and theatre work with the "historically informed" in field-specific ways.
Paper proposals do not have to confine themselves to practices from the Nordic countries. Broad topics for conference papers (given the time-span and artistic fields covered by the project) would include :
• The relationship between scholarly work and artistic practices
• Different conceptualisations of "historically informed" artistic practices within various artistic fields
• Examples of research-driven and research-facilitated artistic practice
• The why-what-how of documentation
• The history of performing arts and contemporary cultural policies
Proposals for papers including a max. 300 word abstract, your name, affiliation and email address, should be submitted to parts@ntnu.no by March 1st 2015. Notice of acceptance will be given by March 15th 2015.
More on : https://www.ntnu.no/web/parts/parts
Venue: Suhmhuset
Erling Skakkes gt 47
7012 Trondheim
Norway
Performing arts between dilettantism and professionalism. Music, theatre and dance in the Norwegian public sphere 1770–1850 (pArts) is a multi disciplinary research project supported by the Norwegian Research Council and the Norwegian University of Science and Technology (NTNU), the Faculty of Humanities. For more information see:
www.ntnu.no/parts/prosjekt
Research–Reveal–Revive is the third in a series of three conferences arranged by pArts in the period 2012–2015. For more information regarding this conference please check the following website where any changes and updates will be made available at the earliest convenience :
www.ntnu.no/parts/arrangementer
Closing panel : The conference will lead up to a final panel on the importance and relevance of research to historically informed practices. The panel will include Mark Tatlow (pianist and conductor, former artistic director, Drottningholm Court Theatre), Deda Christina Colonna (director and dancer, specialist in renaissance and baroque dance), Elisabeth Egseth Hansen (dramaturg, Trøndelag Teater), Elizabeth Svarstad (dancer and dance research fellow, NTNU) and Martin Wåhlberg (baroque cellist and post doc. research fellow in musicology, NTNU). The panel will be led by Jørgen Langdalen (musicolgist, specialist on 17th and 18th century music drama).