Abstract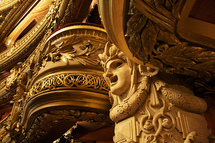 This paper examines the transformations that have taken place in contemporary notions of dramatic character, particularly as portrayed in the theatrical work of Nathalie Sarraute. It begins by contextualizing the theoretical evolution of character in French theater as discussed in the critical works of Abirached, Ubersfeld, and Ryngaert, -- an evolution that ultimately reflects a movement of liberation from 'psychologising' and mimetic notions of character to one without an 'essence,' where character is arguably a product of what Guattari called 'machinic semiosis' and 'autopoeisis'.
Building on this critical discourse, it then offers a close reading of Sarraute's famous one-act,
Pour un oui ou pour un non
, and draws parallels between her notion of character and Guattari's 'ethico-aesthetic' model of subjectivity. It argues that both Sarraute, in her creative writing, and Guattari, in his psychoanalytic work, present a Subject/Character that reflects a chaotic and fluctuating state of affairs where thoughts, words, Self, and Other are not fixed entities, but instead struggle interminably against each other, – an existential state that can only be mediated through an ethico-aesthetics that requires spontaneously generated and intentional engagement, combined with active and artistic intervention. In this way, Subjectivation/character development becomes an art, a creative process, much like writing a poem, in that it involves the absorption of a multiplicity of materials taken from an infinitesimal significational chaos and then assembles constellations of Self with refrains that provide a sense of consistency.
To read the article, please open the pdf. file below:
Biography:
Dr. Scott Taylor is a visiting assistant professor of French at Western Washington University. He holds a PhD from Florida State University, and specializes in Contemporary French Theatre and Performance Studies as well as Theatre Semiotics. He has published articles on the work of Patrice Pavis and on the contemporary playwrights, Michel Azama and Hervé Blutsch, in the
Journal of Dramatic Theory and Criticism
and in
Modern Drama.
He also writes on-line performance reviews of shows in the Seattle area, which can be found at
http://www.dramainthehood.net
In addition to his scholarly work, Dr. Taylor has directed several plays including works by Ionesco, Beckett, Vian, and Rostand, and is currently working on founding a French language theatre company in Seattle, where he resides.
© 2012 Scott Taylor