EDITORIAL BOARD:
Director and General Editor
Professor Sabine Chaouche, Sunway University and The University of Oxford
(sabine.chaouche@gmail.com)

Editorial Board
Professor Hélène Laplace-Claverie (Université de Pau et des Pays de l'Adour, France)
Professor Estelle Doudet (Université de Grenoble Alpes, France)
Professor Jennifer Tamas (Rutgers University, US)
Assoc. Professor Jean-Yves Vialleton (Université de Grenoble Alpes, France)
Professor Claudio Vinti (Università degli Studi di Perrugia, Italy)



ClassiquesGarnier_Catalogue.pdf
(123.85 KB)
ETHICS AND MALPRACTICE STATEMENT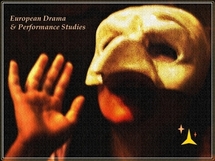 Link to the publishing house:
Editions Classiques Garnier
The journal will review
original manuscripts
which do not duplicate any other previously published work. Articles submitted must not be under consideration or accepted for publication or in press elsewhere. They must not include any abusive, defamatory, libellous, obscene, fraudulent, or illegal content.
Any thematic issue will be peer-reviewed prior to any publication. Amendments may be asked, and articles which would not follow academic standards will be rejected.

1. Editor's responsibilities:
- to coordinate thematic issues, articles and liaise with the publisher
- to ensure that any article submitted be peer-reviewed by at least two external and independent reviewers and be accepted for their academic quality solely
- to liaise with authors and deal with any complaint which might be made or in the event of a conflict
2. Reviewers' responsibilities:
- to produce an objective review of the articles submitted in a timely manner and help improve the academic quality of the journal
- to decline the invitation to write a review in the event of a conflict of interest (institutional, collaborative, etc.) and inform the General Editor about it
- to not use any part of the submitted original work for their own research work should the article be not published
3. Authors' responsibilities:
- to confirm that the work which is submitted is original, as well as acknowledge and cite clearly content sources on which the article is based
- to obtain permission to reproduce any content from other sources
- to sign a statement certifying that the article is the author's own work and has never been published when the article is accepted for publication
- to clear the permission of any images to be published in their article
4. Unethical behaviour such as plagiarism:
- the General Editor should be informed of misconduct by email with supporting evidence in order to start an investigation
- the General Editor will give the author the opportunity to respond to allegations
- the General Editor will consult with the Editions Classiques Garnier about sanctions when misconduct or unethical cases are confirmed
How to submit a proposal?
You should prepare:

- a cover letter including your contact details

- a proposal including:

1. the proposed title of the special issue;
2. a summary of the topic area to be focused upon;
3. a justification of its relevance and, if applicable, its origin (e.g. proceedings of a conference);
4. the potential editor or co-editors;
5. the potential authors OR the list of the contributions and authors (abstracts of 250 words included);
6. a timetable: call for papers (if applicable); review of articles; editing and proofreading.


If the proposal is accepted, editor(s) will be responsible for:

- preparing the call for papers (if applicable);
- getting submissions, arranging the review process, making decisions relating to the quality of the issue;
- providing all authors' contact information;
- carrying out all correspondence with the contributors;
- updating the editor of EDPS on the progress of the special issue;
- providing and sending the completed and approved final versions of the articles formatted in the EDPS's style (especially footnotes and bibliography);
- publicizing the special issue broadly to various mailing lists and sites.


Images: All authors should agree to supply illustrations of an appropriate quality (colour or black and white, at least 300dpi) and clear the permission rights. The number of images is limited and images which can be found online will not be accepted. Editions Classiques Garnier have clear guidelines re: images and copyright which will be sent to the editors.

Length: Each contribution should not exceed 6,000-7,000 words in length (footnotes included).

Instructions and guidelines to contributors will be sent via email (they will follow Editions Classiques Garnier's conventions)

Proposals should be addressed to the Director and sent at the following email address: edpsjournal@gmail.com


How to submit an article?
Authors should send their anonymised article to the journal together with a letter to the Editor including their contact details, a title-page and a 250-word abstract in French or English, at the following email address: edpsjournal@gmail.com

Length: 6,500 to 10,000 words
Format: authors will be asked to format their article when it is accepted for publication

They will receive a confirmation email from the Editor. The peer-review process generally takes three to six months. The author will be notified of the Editorial Board's decision in due course.
ERIH PLUS indexation (24 Feb. 2017)