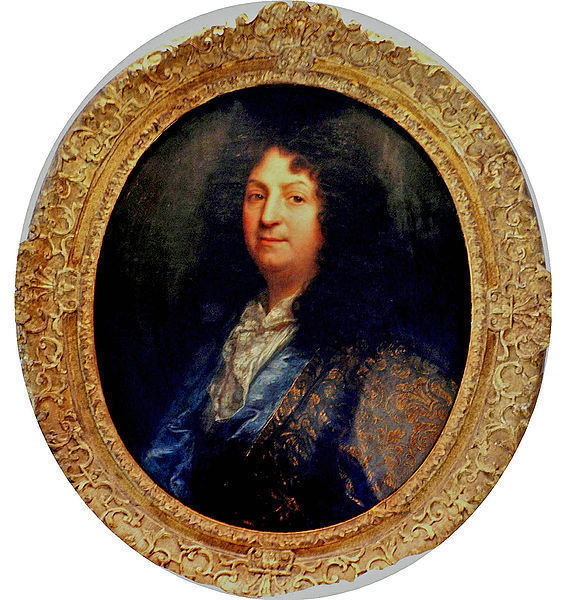 Wikicommons
En présence du jury :

M. CALAS ( PARIS 4 )
MME DUCOS ( PARIS 4 )
MME JAUBERT ( NICE )
M. MOLINIÉ ( PARIS 4 )
M. VIALA ( Oxford )

Résumés :

Nous formons l'hypothèse que Racine met en scène une lutte contre l'indicible. Dans chaque pièce, il s'agit de révéler quelque chose d'inacceptable et d'impossible à dire. Comment dire ce qu'on ne peut pas dire ? Et surtout, comment ne pas provoquer l'effroi de celui qui écoute ? Le silence, qu'il représente une pure absence de mots ou un
bruissement de voix permettant de ne pas répondre, se trouve ainsi au coeur de l'échange dialogique. La déclaration d'amour relève de cet indicible et suscite une tension permanente entre « dire » et « taire ». Cette étude s'articule donc autour du paradoxe suivant : parler est impossible, mais la réticence à dire, une fois surmontée, produit l'irrémédiable. La déclaration d'amour est l'emblème de ce procédé. Elle représente l'énoncé tragique par excellence, puisqu'elle engendre la fatalité. Révéler l'amour, c'est condamner l'autre. L'oracle fatal s'exprime par la bouche des personnages amoureux.
Racine donne ainsi naissance à un nouveau théâtre de l'amour dans lequel la déclaration correspond à une crise existentielle. Le personnage racinien affirme son être-au-monde par l'expression de son amour qui fait violence à l'autre.

I argue that Racine represents the fight against the unspoken. Each play reveals something that is unacceptable and impossible to
articulate. How does one state all that cannot be stated ? Above all, how to avoid stirring the terror of the listener ? Silence, whether it represents a pure absence of words or a murmuring of voices that inhibit an answer, finds itself at the core of the discursive exchange. The declaration of love emerges from the unsaid and brings about a permanent tension between « the spoken word » and « silence. » This study is based on the following paradox : speech is impossible, but the reticence to speak, once overcome, induces an irreversible process. The declaration of love is the symbol of this process. Its utterance represents the ultimate tragic enunciation as it engenders Fate. To show one's love is to condemn the other. The fatal oracle expresses itself through the words of characters in love. Racine inaugurates a new theater of love in which the declaration corresponds to a deep existential crisis. The Racinian character asserts his subjectivity by expressing his love, though it violates the other.