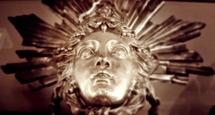 The FRENCHMAG is a
free
and
friendly
website.
It is meant to be an all-inclusive website. It has four main facilities: a magazine about French cultural and academic life, interviews of people from different professional backgrounds, a journal and a virtual library.
Broaden your horizon.
Follow the news through the magazine and know all about publications and research projects, exhibitions, conferences, playhouse programmes and performances.
Discover the people who are in the headlines and contribute to cultural or academic events. Learn more about them through interviews. Ask them questions online and participate in debates.
Become an expert in Drama and Performance by reading specialised articles or simply learn while having fun with interactive material.
Practice your French
With the FRENCHMAG, be at the heart of French language. Improve your skills and vocabulary by reading articles, by visiting the virtual library and the e-learning section; by using our toolboxes or just by following weblinks. It's easy!
Experience a new way of learning where you are at the centre of knowledge activity. You decide: what you want to write; where you want to go; what you want to share with others; what you want to talk about.
Be part of a community
Become a member of a community. Get access to the forum, post news, propose pics' or topics, make friends, find collaborators for your projects.
Remember: Culture in your hands!
The Director of the FRENCHMAG
Sabine Chaouche
©The Frenchmag, a weekly publication. Creation: September 2010
Country: United Kingdom
Publisher: S. Chaouche, Oxford, UNITED KINGDOM
Contact: thefrenchmag@gmail.com