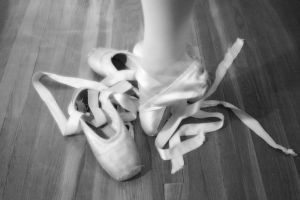 Stockholm Baroque Dancers are inviting professional/trained dancers to a baroque dance course with dancer and pedagogue Irène Ginger (Fr). The course is intended for dancers with an average experience of baroque dance and is being arranged in collaboration with the Royal College of Music in Stockholm and Conservatoire national supérieure de musiqu...e et de danse de Paris.
The course will include technique training and repertory dances (Rigaudon de la Paix and Sarabande pour homme, Feuillet 1700). Irène Ginger will also be engaged in musical rehearsals of the repertory dances with students from the Royal College of Music. On the last day of the course, dancers and musicians will meet to work on a common interpretation.
Wed 23 Feb, Balettakademien 10-12:30 and 13:30-16
Thu 24 Feb, Balettakademien 10-12:30 and 13:30-16
Fri 25 Feb, Royal College of Music 9-12 and 13-16
Price: 550 SEK
For questions and registration, please contact
Karin Modigh at karin.modigh@baroquedancers.se.
Flyer:
http://www.baroquedancers.se/sidor/course_irene_ginger.pdf
Irène Ginger & Stockholm Baroque Dancers
Irène Ginger is a dancer and choreographer from Paris, and since 1989 member of Compagnie L'Eventail under the direction of Marie-Geneviève Massé. After a career as a classical and contemporary dancer, Irène started specializing in baroque dance in 1982. She has been a member of the companies Ris et Danceries 1982-1989 (chor. F. Lancelot), l'Eclat des Muses 1983-1992 (chor. C. Bayle), and is now working with Compagnie L'Eventail (chor. M.-G. Massé). Irène holds a dance teacher diploma and is teaching baroque dance at Conservatoire national supérieure de musique et de danse de Paris.

Stockholm Baroque Dancers is a company aspiring to give new relevance and life to the different dance forms of the baroque, while re-establishing the link between them and music, singing, and theatre. Moreover, we hope to allow room for new creations, inspired by and based on the baroque aesthetic. Stockholm Baroque Dancers are involved in artistic, educational, and research activities.

With thanks to the French embassy.