Message from Jennifer Thorp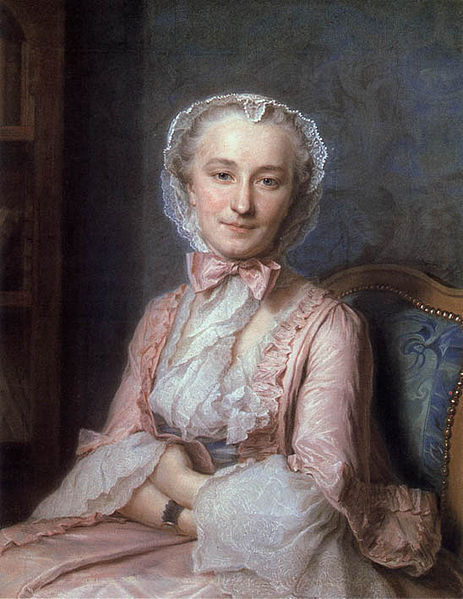 Marie Sallé by Quentin de la Tour (c) 1928: purchased Wikicommons
We are delighted to welcome to this symposium an international array of speakers in what promises to be a fascinating two days of shared ideas and research on subjects as diverse as Feuillet's last will and testament, the changing fortunes of dancers at royal courts and private theatres, stage personalities English and European, dance and caricature, John Weaver's last dance with a harlot…
The provisional timetable and abstracts can be downloaded as pdfs from the New College Symposium website:
http://www.new.ox.ac.uk/dance-symposium
See also the Wolfson website
https://www.wolfson.ox.ac.uk
and click on 'About Wolfson' for a virtual tour of the college and 'how to get there' maps.
The registration form and B&B accommodation lists are attached herewith (and will also be available for download from the symposium website shortly). Please print out and return the completed registration form to Jennifer Thorp at New College, Holywell Street, Oxford OX1 3BN, UK, before 5th April 2013, and regardless of how you intend to pay. If you have any particular requirements (eg dietary, mobility/disability access) please note them on the Registration form.
The registration fee of £128 (includes conference dinner on the evening of 16th) or £80 (excludes conference dinner on the evening of 16th) covers attendance at all or part of the symposium; due to the administrative complexities involved this year we cannot offer reductions for partial attendance. Lunch for both days is included in the registration fee since Wolfson is rather remote from any restaurants or shops.
If you are paying by cheque, please enclose a sterling cheque (made out to Wolfson College, not New College) with your completed registration form and return them both to Jennifer Thorp at New College, Holywell Street, Oxford OX1 3BN. Receipt will be acknowledged by email.
If you prefer to pay online, please follow the link on the registration form to register with the Oxford University Stores which handles online payments securely. (You will need to register with your name, contact address, email address, and password of your own choice; then follow the on-screen directions to pay by credit or debit card. An automatic receipt will be issued to you).
Please note the closing date of 5th April 2013 for registration and payment, as it may not be possible to accept late bookings.
If you have any problems or queries please contact either jennifer.thorp@new.ox.ac.uk or jacqui.julier@new.ox.ac.uk
Programme
The Timetable at a Glance

Tuesday 16th

11.00 Coffee, Registration
I. 11.30 Defining the dancer: sources and commentaries
11.30 Regine Astier
'Probate records: the dance researcher's treat'
12.00 Moira Goff, Independent scholar
'The English Virtuoso Male Dancer, Fact or Fantasy?
12.30 Michael Burden, New College, University of Oxford
'The bishop, the dancer, and THAT dress: dance and caricature'

1.00 Lunch

II. 2.00 Dancing Around Europe
2.00 Marina Nordera, Department of Dance, Nice University, France
'Being an Italian female dancer in 18th c. Europe: history, narrative and the
construction for posterity in Barbara Campanini's life'
2.30 Bruce Alan Brown, University of Southern California
'The Fortunes of French Dance in Maria Theresa's Vienna, 1752-1765'
3.00 Helena Kazárová, Academy of Performing Arts in Prague
'The Story of Johann Baptista Danese – Dancer and Ballet Master of Private Noble Theatres in Bohemia and Moravia'
3.30 Iris Julia Bührle, Sorbonne-Nouvelle Paris/ Stuttgart University
'Pierre Gardel: the Talleyrand of Ballet'

4.00 Tea

III: Paris archives
4.30 Bertrand Porot, Université de Reims, Co-directeur du GRIMAS, Université Paris-IV Sorbonne
'Les danseurs de l'Opéra-Comique en 1744 et 1745 à travers un fonds d'archive méconnu: troupe, salaires, règlement'
5.00 Dominique Lauvernier, Ecole Pratique des Hautes Etudes, Paris, Equipe HISTARA; with the collaboration of the CIREVE, Centre Interdisciplinaire de Réalité Virtuelle – Université de Caen
'Dancing for the King: When French dancers were called to the Court, their daily life according to the Royal Archives'

IV: Working outside London
5.30 Madeleine Inglehearn, London, and Queen's, Belfast
'Dancers in the theatres of the north east of England in the 18th century'
6.00 Mary Collins
'Mr Bridgeman will exhibit several Equilibres…and likewise perform the Ladder Dance…'

6.30 Drinks followed by 7.00 Dinner


Wednesday 17th
V: Personalities
9.00 Joanna Jarvis
'La Guimard – Madonna or Material Girl? A sad tale of Terpsichore'
9.30 Keith Cavers, Independent Scholar
'A Diamond Jubilee: James Harvey D'Egville 60 years on and off the Stage'
10.00 Olive Baldwin, Thelma Wilson, Essex
'"The liveliest baggage on the modern stage": Jane Poitier, French dancer and English singer'
10.30 Rémy-Michel Trotier, Académie Desprez
'Début in France: Gallodier's Years of Apprenticeship'

11.00 Coffee

VI: John Weaver
11.30 Tilden Russell
'The Mechanistic Dancer in Early Eighteenth-Century Dance Theory'
12.00 Richard Semmens, University of Western Ontario
'John Weaver's last dance with a harlot'

VI: A dancer's biography in the modern world
12.30 Sarah McCleave, Queen's University Belfast
'Marie Sallé (1709?-1756): a biography for the 21st century'

1.00 Lunch