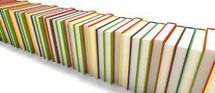 Marulle (Michel),
Œuvres complètes. Tome I - Epigrammaton libri quattuor
854 pages - 79€
Ce volume offre la première traduction en français des quatre livres d'Épigrammes de Marulle à partir de l'édition de 1497.
This volume offers the first French translation of Marulle's four books of epigrams from the 1497 edition.
Le Menthéour (Rudy),
La Manufacture de maladies. La dissidence hygiénique de Jean-Jacques Rousseau
373 pages - 38€
La virulente polémique entre Rousseau et les philosophes occulte une référence commune au discours médical. Rousseau ne se confronte pas seulement au parti encyclopédique, mais aussi aux médecins, qui élaborent leur propre théorie de l'homme.
The virulent debate between Rousseau and the philosophers hides a common reference to medical discourse. Rousseau confronts not only the encyclopedic party, but also physicians developing their own theory of man.
Hammann (Christine),
Déplaire au public: le cas Rousseau
491 pages - 48€
Cet ouvrage met en valeur les enjeux rhétoriques et sociétaux de la revendication, par Rousseau et plusieurs de ses contemporains, de déplaire au public.
This book highlights the rhetorical and societal issues of the claim of wishing to displease the public made by Rousseau and many of his contemporaries.
Jouhaud (Noémie),
L'Aventure éditoriale de Jean-Jacques Rousseau
150 pages - 21€
Ce livre étudie le combat têtu de Rousseau pour une transmission de ses textes telle qu'il l'entend.
This book examines Rousseau's stubborn fight for a transmission of his texts as he intended.
Hervet (Céline),
De l'imagination à l'entendement. La puissance du langage chez Spinoza
393 pages - 39€
Le langage n'est pas le véhicule de nos erreurs et l'origine de tous les malentendus. Il est au contraire, à condition d'être intellectualisé, capable de communiquer le bien et de libérer la multitude du pouvoir symbolique.
Language is not the vehicle for our mistakes and the source of all misunderstandings. It is on the contrary, provided it is intellectualized, able to communicate the good and release the multitude of symbolic powers.
Krazek (Rafal),
Montaigne et la philosophie du plaisir. Pour une lecture épicurienne des Essais
281 pages - 36€
Le scepticisme de Montaigne a jusqu'à présent dominé le débat sur la portée philosophique des Essais. C'est pourtant le concept épicurien du plaisir qui oriente la pensée philosophique tout entière de Montaigne.
Montaigne's skepticism has so far dominated the debate on the philosophical implications of his Essais. Yet it is the Epicurean concept of pleasure which guides the whole philosophical thought of Montaigne.
Prat (Sébastien),
Constance et inconstance chez Montaigne
502 pages - 49€
Alors que les discours de la constance se multiplient et dominent l'espace littéraire et philosophique de la fin de la Renaissance, les Essais insistent sur l'inconstance des hommes et de l'univers.
While discourses about constancy multiply and dominate literary and philosophical debate at the end of the Renaissance, the Essais emphasize the inconstancy of men and the universe.
Épopées du monde. Pour un panorama (presque) général
(éd. Ève Feuillebois-Pierunek)
517 pages - 47€
L'ouvrage étudie l'épopée dans sa diversité fondamentale, en examinant de près un grand nombre de textes différents, de l'Antiquité à l'époque moderne, et de l'Europe à l'Extrême-Orient.
This work examines the epic in its fundamental diversity, by closely examining a large number of different texts from ancient to modern times and from Europe to the Far East.
Catulle Mendès et la République des lettres
(éd. Jean-Pierre Saïdah)
299 pages - 39€
Les contributions réunies dans ce volume mettent en lumière le rôle et les qualités de Catulle Mendès (1841-1909), chroniqueur, romancier et nouvelliste, dans le paysage fin-de-siècle français.
The contributions in this volume highlight the role and qualities of Catulle Mendès (1841-1909), columnist, novelist and short story writer within the end of century French landscape.
Cahiers Tristan L'Hermite
. 2011, n° 33
126 pages - 30€
Depuis 1979, l'association des Amis de Tristan publie les Cahiers Tristan L'Hermite pour faire connaître ce poète polygraphe (1601-1655) ainsi que le contexte littéraire et culturel du siècle de Louis XIII.
Les Amis de Tristan society has published the Cahiers Tristan L'Hermite since 1979. It brings to the world the polygraph poet (1601-1655) and the literary and cultural context of the reign of Louis XIII.