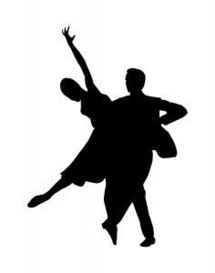 Stockholm Baroque Dancers welcomes you to a seminar on Baroque Dance at Drottningholms Slottsteater August 13 at 1:30-3:00 p.m. It will be a discussion about how we create and recreate Baroque dance, the stance we take in relation to sources, and what Baroque dance means to us today.

Tickets are to be pre-booked through dst@dtm.se, and picked up at the Theatre Shop at Drottningholm. Admission 90 SEK, free with performance ticket ...to "Les Petits Riens" and "Don Juan" (regardless of the date) and for students.


PROGRAMME:

1:30 p.m. "The 18th Century, Gustaf III and the Frolicsome Life of the Court"
Historian Christopher O'Regan gives an introduction in Swedish about the games and culture of the court of Gustaf III.

2:00 p.m. "Baroque dance: Is it some sort of ballet?"
What actually is Baroque dance, and how can one achieve the gestures and movements of three hundred years ago nowadays? Come along and hear the dialogue between Marie-Geneviève Massé, choreographer of the French Baroque dance company l'Eventail, and Lena Cederwall Broberg, dancer, dance teacher and choreologist with long experience of Swedish eighteenth century style productions, and now the keeper of the artistic heritage of Ivo Cramér.

Anna Karlander, Regional Dance Advisor in Västerbotten and dance scholar with theoretical and practical knowledge of Baroque Dance, will preside. The discussion will take place in English.

The seminar is a collaboration between Drottningholms Slottsteater, Carina Ari Memorial Foundation and Stockholm Baroque Dancers.

Welcome!

- - - - - - - -

Stockholm Baroque Dancers bjuder in till seminarium om barockdans på Drottningholmsteatern den 13 augusti kl 13.30-15.00. Det blir ett samtal om hur vi skapar och återskapar barockdansen, hur vi förhåller oss till källorna och vad barockdans kan innebära för oss idag.

Föranmälan görs till dst@dtm.se, och biljetterna hämtas i Teaterboden på Drottningholm innan seminariet. Fri entré för studenter och alla med föreställningsbiljett, oavsett speldag, till "Les Petits Riens" och "Don Juan" på Drottningholmsteatern. 90 kronor för övriga.


PROGRAM:

13.30 "1700-talet, Gustaf III och det lekfulla hovlivet"
Historikern Christopher O'Regan inleder seminariet med en introduktion om kulturens roll vid Gustaf III:s hov.

14.00 "Barockdans? Är det som balett eller?"
Ja, vad är barockdans egentligen? Och hur kan man arbeta med trehundra år gamla rörelser idag? Följ med på ett samtal mellan Marie-Geneviève Massé, koreograf för det franska barockdanskompaniet l'Eventail, och Lena Cederwall Broberg, dansare, danspedagog och koreolog med stor erfarenhet av svenska uppsättningar i 1700-talsstil och förvaltare av Ivo Cramérs konstnärliga arv.

Moderator är Anna Karlander, danskonsulent i Region Västerbotten samt dansvetare med teoretisk och praktisk kunskap om barockdans. Samtalet förs på engelska.

Seminariet är ett samarbete mellan Drottningholms Slottsteater, Carina Aris Minnesfond och Stockholm Baroque Dancers.

Varmt välkomna!