Theatrical genres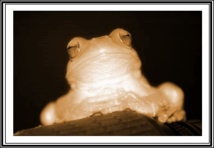 Opéra/ Académie Royale de musique
Ballets and court spectacles
Organisation of performance
In the afternoon, e.g. Marais from 2 o'clock, 3 times a week, on Sundays, Tuesdays, Fridays; Petit-Bourbon, Molière's company performed on Mondays, Tuesdays, Thursdays, & Saturdays.
Streets would be very crowded around playhouses ('traffic-jams': cf. Regnard).
Billboards of different colours: red = Comédie-Italienne, green = Comédie-Française, yellow =Opéra. 
The « Aboyeurs » (the barkers), at the entrance, would advertise the performance of the day and invite people in.
Audiences
Pit (students, merchants, artists, bourgeois)
Boxes (aristocrats)
Stage (aristocrats)
Even wings. 1759: stage = empty
During the performance: auditorium and stage were lit up by candles (no darkness)
Intervals: « chauffoirs » room where members of the audience would chat, and warm themselves up; « limonadiers » selling lemonades (refreshments)
Selling: e.g. fans, calendars etc.
The Actor
The actor, as a person, was treated as a pariah.
Usually from lower classes or middle classes.
His profession and even his 'art' were seen as dishonest, and often wildly and vigorously condemned.
His position in society: marginalized.
He had to forfeit basic rights (running the risk of seeing one's partner disinherited upon marriage, of being ostracized)
Excommunicated by the Church (Molière was buried under cover of darkness with local priests refusing to have anything to do with him).
Scenery
First part of the C17: several places represented on the stage (« Décor simultané »)
Later: « Palais à volonté » (Classicism and theatrical rules): only one set for the whole play .
Italian influence (machines: « Tragédie à machines » such as 'Andromède' by Corneille)
Costumes in tragedy
Actors: responsible for supplying their own wardrobe and choosing what they would wear for each performance
In general costumes = lively colours (to be seen by the audience). Comedy: inspired by fashion.
Female costume: inspired by the fashion of the Court; long, heavy dresses which hindered movement; gloves and handkerchief
Performances and acting
Rules established by orators of antiquity such as Cicero or Quintilian
Influenced by Court etiquette
C17 acting was based on imitating passion and not really "feeling" it
C18 acting: actors moved away from tradition and innovated on stage
Too much self-consciousness and control of gestures were progressively rejected
The violent and passionate expression of emotions became a priority on stage
Rehearsals
'Mis à l'étude' (lit. put to study)
'Les rôles à la main' (parts in hand)
Rehearsals also 'particulières' (individual) or 'petites'
Final rehearsals 'grandes', 'complètes' or 'générales'
'10 o'clock precisely (as the starting-time for rehearsal) of 5-act plays and 11 o'clock for 3- and 1- act plays'; later in the century, 11 o'clock