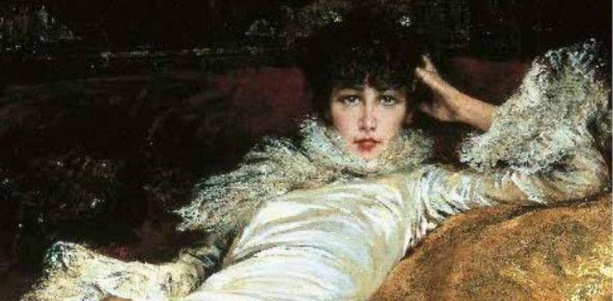 Director of the research and editorial project:

Prof. Sabine Chaouche (Professor of Cultural History and Associate Dean at Sunway University, Malaysia; Fellow of the Royal Historical Society)
Dr Catherine Authier (EAC-Ecole supérieure technique en Art et Communication; ICART - Ecole de Médiation Culturelle et Marché de l'Art)


Members of the research project (alphabetical order):

1. Dr. Louis Bilodeau (Ahuntsic College, Montreal)
2. Dr. Marie-Astrid Charlier (Université Paul-Valéry Montpellier 3)
3. Prof. Jan Clarke (University of Durham)
4. Dr Nathalie Coutelet (University of Paris 8)
5. Prof. Mark Darlow (The University of Cambridge)
6. Dr Joann Elart (University of Rouen)
7. Prof. Corinne François-Denève (University of Haute Alsace)
8. Prof. Iona Galleron (University of Paris Sorbonne Nouvelle)
9. Dr Agathe Giraud (University of Paris Sorbonne)
10. Dr Caroline Giron-Panel (Independent researcher)
11. Dr Marie Goupil-Lucas-Fontaine (University of Paris I)
12. Dr Laurène Haslé (University of Paris 8)
13. Dr Bénédicte Jarasse (University of Paris Sorbonne Nouvelle)
14. Prof. Raphaëlle Legrand (Paris Sorbonne)
15. Dr Eléonore Martin (University Bordeaux Montaigne)
16. Dr Ariane Martinez (University of Lille)
17. Dr Bianca Maurmayr (University of Lille)
18. Dr Alix de Morant-Wallon (University Paul-Valéry Montpellier 3)
19. Prof. Sarah McCleave (Queen's University Belfast)
20. Prof. Hélène Marquié (University of Paris 8)
21. Prof. Marina Nordera (University of Côte d'Azur)
22. Dr Vannina Olivesi (EHESS)
23. Dr. Valentina Ponzetto (University of Lausanne)
24. Prof. Bertrand Porot (University of Reims)
25. Prof. Paola Ranzini (University of Avignon and Institut Universitaire de France)
26. Dr Stella Rollet (UVSQ/Paris-Saclay)
27. Dr Anastasia Sakhnovskaia (CETHEFI, Nantes)
28. Prof. Patrick Taïeb (University Paul-Valéry Montpellier 3)
29. Dr Jean-Philippe Van Aelbrouck (independent researcher)
30. Dr Jean-Yves Vialleton (University of Grenoble Alpes)
31. Dr Michela Zaccaria (independent researcher)


Outline:

This research group develops a major editorial project on female performers over the centuries. The aim is to publish several volumes of the most important figures in the performing arts from 1640 to 1920 (phase 1) and then from 1920 to 2000 (phase 2). The biographies of these female performers will reveal some little-known aspects of the history of the performing arts and literary history, and provide an overview of celebrity and even censorship. The books will therefore be of interest to students, historians, literary and theatre scholars, and the general public and will become reference books.

Rationale:

In France, there is no series of short biographies of women in the performing arts that trace how they influenced their art (dance, singing, acting, or circus arts) as reformers, educators (many of whom had famous students), or entrepreneurs. Their contributions and specificities in the field of performing arts, and even literature, are often relegated to the background in favour of their morals, sexual orientation, or multiple romantic affairs. Indeed, since the 19th century, numerous biographies filled with unverified anecdotes have remained largely unreliable. These accounts often deviate from the most important facts: the subjects' role in the history of performing arts and their contribution to the entertainment industry. These biographies are not necessarily written by scholars, as they are generally aimed at the general public. However, in recent years, there has been a renewed interest in the study of women in the performing arts, with researchers adopting new approaches related to gender (their place in a male-dominated industry and their careers in the theatre), the economics of entertainment, or theatre management (women as businesswomen or entrepreneurs), women's voices, artistic duos and collaborations, emotions, celebrity, and the role of the press in staging artistic rivalries. In addition, today's researchers have powerful digital tools that allow them to verify sources more effectively, or to identify previously unstudied or unexplored archival documents such as prompter manuscripts, theatre registers, or digitized newspapers. The research team comprises leading specialists in the performing arts (see list above) as well as young researchers who have completed a thesis related to the star being studied.