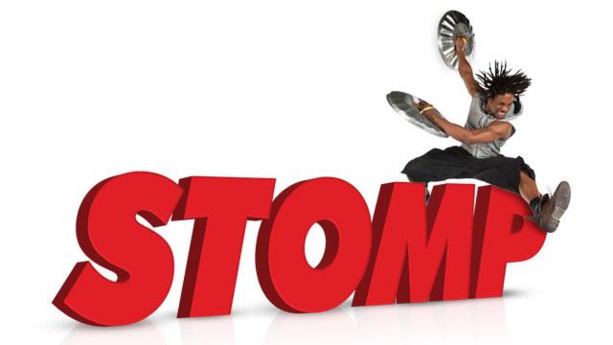 Découvrir le spectacle Stomp c'est un peu comme réapprendre à ses oreilles à écouter le monde qui nous entoure et à faire de celui-ci un immense atelier instrumental aux partitions brutes. Ballons de basket, journaux, boîtes, poubelles, lavabos, manches à balais, chambre à air dansent leur petite musique techno… leur art martelé ou leur samba sur des corps endiablés. Sous les projecteurs du théâtre Ambassador à Londres, en plein garage, bois, eau, caoutchouc, métal changent de rythme de vie, pour devenir performance artistique. A la fois ludique et très physique, interactif, hypnotique et hallucinant, Stomp déchire. On s'émerveille des prouesses accomplies, de la rapidité des mouvements, de l'endurance de ces athlètes de l'extrême urbain, de l'ingéniosité des tableaux mis en scène d'une main – voire d'une oreille - de maître. Emporté par la fougue des Street dancers, le spectateur se frotte tant aux corps qu'aux respirations du son. Une expérience à ne manquer sous aucun prétexte !
Address: West Street, London, WC2H 9ND

TUBE
Nearest Tube
Leicester Square
Tube Lines
Piccadilly, Northern
Directions to theatre
(5mins) Take Cranbourn Street away from Leicester Square until St Martin's Lane, where you head left up to West Street. The theatre's on your left past St Martin's Theatre.